Post by mjoelnir on Aug 24, 2018 9:54:07 GMT 1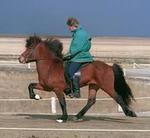 xfw-spotter.blogspot.com/
, of course skyliner and the flight on fr24. It can of course be that both the former trusted fr24, but usually the information on skyliner is long before the delivery flight happens and is shown on fr24. Often skyliner can be wrong with the date.
Posting a picture of an A330 is hardly proof, that a delivery of a A320 did not happen.
Yes i do believe you that there was a confusion between the delivery flight of an A320 with the delivery flight of an A330, but it would still be nice to know how this information came to be.
First off, like what I mentioned before in TSN A320 FAL thread,
xfw-spotter.blogspot.com
is never a reliable source in terms of test flights and deliveries from TSN. Their poor accuracy about frame information doesn't deserve a spot on here. I hope we don't use this website as a "Source" for anything happening in TSN anymore.
Then the reason I had this post
a380.boards.net/post/116793/thread
in the China Eastern A320neo thread was because I checked the FR24 replay for all the flights out of TSN on the day of Aug 17 and found only one delivery flight to PVG with the hex code 781462. With the photo evidence of B-300P I was able to conclude that delivery flight is indeed an A330, B-300P.
If you want to prove a delivery flight DID happen. Go to FR24 and used their fantastic flight replay feature and post a link on here to prove to us that the delivery ACTUALLY happened instead of saying something like "according to multiple source".
So you do can guaranty that FR24 never ever makes a mistake and actually does not show a flight?
On other countries I often have a look at the national aircraft registry, but that does not work with China. I have had at least one frame that was registered and started flying and I never found a delivery flight on FR24.
I agree that is not the case here.
The strangest think in this case is your aggressive reaction answering a simple question.